About Us
Westworth Financial enriches lives and communities by helping British Columbians access mortgage products to meet both their immediate and long-term goals.  We work with many lenders, including banks, trust companies and credit unions, as well as alternative and private funders to meet your ever-changing needs.
The world is changing so rapidly, so is how Canadians get their mortgage approved.  Westworth Financial provides personalized strategies by navigating through mortgage qualification rules, products, and always staying up to date. From our initial contact to after funding, we provide the guidance and knowledge needed to secure the right mortgage for you.
Whether we're working with you, your family and/or your business, our simple process will make you feel at ease giving you peace of mind.  Our goal is to help position your growth by achieving successful mortgage financing.
Our Process
Connect
The core to finding the right tailored solution is through great communication. We start with an easy and convenient application to understand you, your goals, and find you the best mortgage options to choose from.
Secure
After negotiations with many lenders, we will secure access to approved mortgage products.  The superior terms will allow you to make an intelligent and well-informed decision, giving you the peace of mind to commit. 
Grow
With a secure plan in place we will get your mortgage funded to improve your financial status. Count on Westworth Financial anytime to help you grow with confidence.
Meet the Team
Unity is the ability to work together toward a common vision.  We are a diverse team with a wealth of knowledge and experience that is committed to help you reach your goals.
April Jin
Mortgage Advisor
Hi, my name is April Jin, Mortgage Advisor for Westworth Financial Corp.
I started my career in the mortgage financing industry in 2013 and got my broker license in 2015. I joined Westworth to be part of the team where we share the same values: open communication, transparency and support.
Getting financing can be stressful, but with the right guide it will be easy and smooth. With 9 years of industry experience in both private lending and brokerages, I walk my clients step by step through the full process. I speak both English and Mandarin fluently. In my leisure time I enjoy kayaking and hiking when it's sunny.
Gaganpreet Kaur
Mortgage Advisor
My name is Gaganpreet, Mortgage Advisor at Westworth Financial.
With a strong focus on customer service and expertise in home financing, I am dedicated to providing you with sound advice and guidance throughout the entire mortgage process.
Whether you are in the market to purchase a new home, refinance an existing mortgage, or require private funds, I am well-prepared to assist you in finding the best mortgage solution that suits your unique needs. From the initial consultation to the final closing, I will be there to advise and support you every step of the way. My goal is to make the mortgage experience as convenient and hassle-free as possible for you. Whether you are a first-time home buyer or an experienced homeowner, I am committed to ensuring your comfort and ease throughout the entire process.
Residing in Surrey, I have developed a true understanding of the local community and the dynamics of the lower mainland and Fraser Valley regions. This knowledge allows me to provide valuable insights and recommendations that align with the unique characteristics of the area's real estate market.
Hi, my name is Priya, Mortgage Associate for Westworth Financial. In my 10 years of Customer Service Experience, I worked my way up in the banking sector.
To further enhance my portfolio knowledge in the mortgage & real estate industry, I joined Westworth. Upon joining the company I was given the opportunity to be part of a team and further my career in the mortgage and finance sector. I work closely with our clients throughout the entire mortgage process and am dedicated to making sure clients feel supported every step of the way, from start to finish. My inherited knowledge in financial background helps me develop a long-lasting relationship with our clients through meaningful advice and trust. In my free time, I enjoy creating media content for my Social sites, love to explore new cuisine and spending time with my family.
Jatinder S. Makkar
Mortgage Advisor
Hi, my name is Jatinder S. Makkar, Mortgage Advisor for Westworth Financial Corp. I grew up being around Real Estate and Financing, I've been in the mortgage business for 5 years and have also worked as a property appraiser. In addition, I have built houses as a registered builder. Further, I have a keen interest in holding real estate as a long-term investment. Through my experiences I've realized purchasing real estate requires strategy and long-term planning.
Everyone should have short-term and long-term goals for financial well-being. I've learned that helping people find lending solutions requires a lot of listening as everyone has different needs and circumstances. I want to hear your story, so I can find the best financial advice that works for you. I will help put that together for you with sound advice based on options tailored to your situation.
The philosophy of the team at Westworth is something that immediately struck the right chord with me. It's important for me to be surrounded with colleagues that have high motivation, in-depth knowledge and skills. I truly believe that we should live life to our best potential everyday. The atmosphere at Westworth motivates me to be in my best element. Whether its residential, commercial, or private lending I will provide advice that's customized for you.
Of course, hard work deserves to be rewarded. I also take great passion in spending time with my family. Family is extremely important all the way from the eldest generation to the youngest including all the friends we choose to make family through the journey.
My wife and I love watching our three boys grow as they learn important life experiences. Our family loves to travel always looking forward to the next adventure. One of the most rewarding things for me is to watch their soccer and basketball games and tournaments. I get to be their biggest fan. I also enjoy spending time following professional sports, playing golf and ball hockey in my personal leisure time.
Hi, my name is Rupa Nanubhai, Operations Manager for Westworth Financial Corp. I had been working with Andy for 4 years when he approached me with his ideas, beliefs and the culture he wanted to create for Westworth Financial. Immediately, I knew this would be a company I could work "with" rather than work "for".
I've worked in the financial industry for over 10 years; corporate banking, anti-money laundering and achieving my broker license 5 years ago. With my many years of experience, I am dedicated to helping take care of our clients, ensuring their personal financial needs have been met and helping them achieve their next financial goal. I am also committed to working with my team members in building a positive environment, supporting them and bringing my bubbly attitude into the office every day!
Hi, my name is Gurj Aujla, Mortgage Advisor with Westworth Financial. I have over 15 years of experience working in the financial and banking industry, specializing in Personal and Commercial banking.  I joined Westworth Financial to become part of a team environment where I can collaborate and share my expertise while continuing to grow my knowledge base.
I understand and appreciate the multifaceted nature of mortgages in the financial world we reside in today.  By listening to the needs of my clients, I can provide clarity, direction, and expertise to ultimately meet their financial goals. With my extensive experience in the financial world, coupled with my entrepreneurial knowledge, I strive to provide greater opportunities for my clients and surpass their goals.  
Growing up on a farm in the Okanagan, my parents instilled the values of hard work, determination, and perseverance at a young age. Having this mindset has allowed me to push my own limits and boundaries within my professional and personal life. When I am not in the office, you can find me spending time with my young family enjoying the outdoors by hiking and biking local trails and exploring the lower mainland.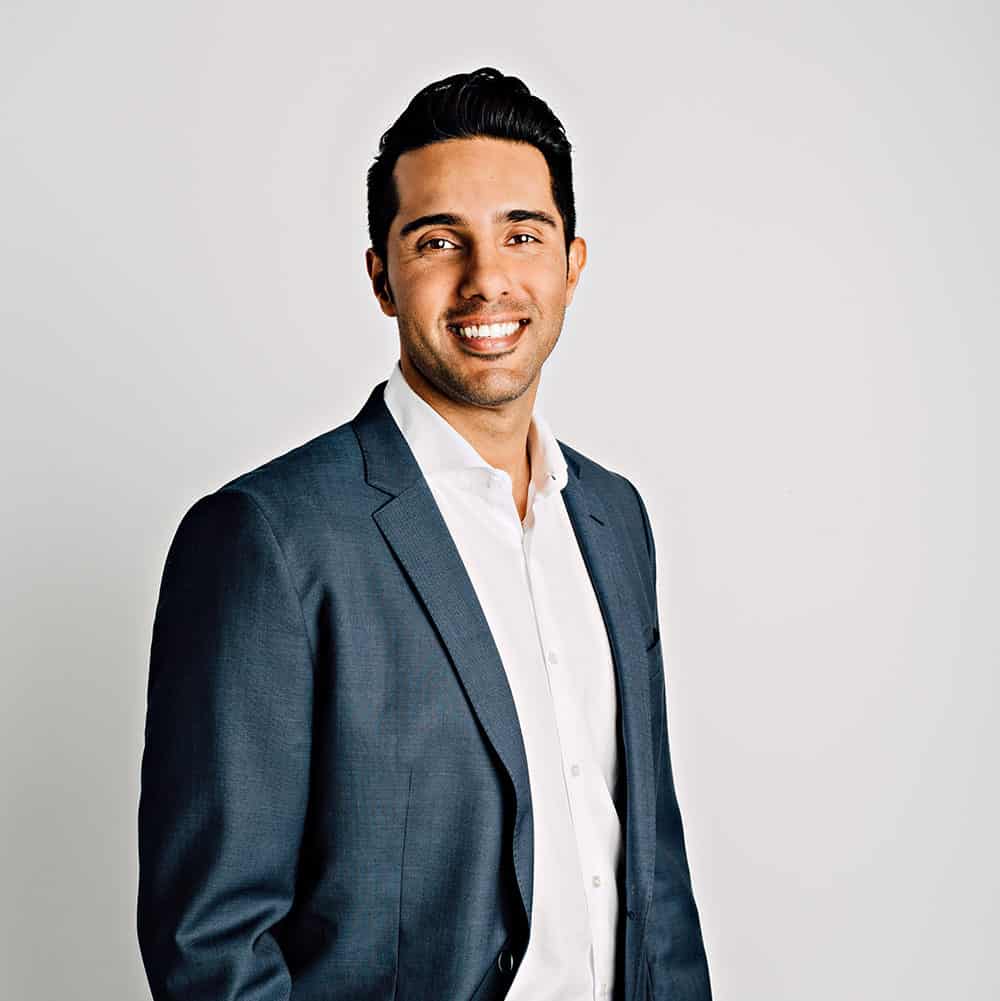 Hi, my name is Andy Saran, Mortgage Advisor, Principal and Founder of Westworth Financial. I have over 15 years of banking and mortgage brokering experience.
With my knowledge and expertise, I know how lenders operate and leverage this to help my clients get the right mortgage financing. Having personally been through many economic ups and downs, I understand what financial stress and success can be like. Asking the right questions, listening and identifying each individual's needs, I am able to implement the right strategies even with the most complex of situations. Being very competitive, it is my commitment to bettering myself, my business, and my client's financial status.
In 2018 I founded Westworth Financial, a Mortgage Brokerage, after working with many major organizations. Knowing the struggles brokers face on a day-to-day basis, whether it be filling their pipeline and/or requiring administration support, I wanted to create a work culture to provide the help and guidance they need.
Growing up my parents made it very important to get involved in sports to be a team player and speak fluent Punjabi so I can connect with many generations. When I am not working or spending time with family, I enjoy golfing. I love what I do (cliché, I know), and am extremely grateful to have found my purpose.
Sanjeev Jagpal
Mortgage Advisor
I've been involved in the housing and finance market since 2003, when I became a licenced Real Estate Agent in BC. In 2006, I opened my personal construction company, Karma Homes Ltd., and to date continue to build custom homes for clients and maintain my Realtor's license.
After becoming a Mortgage Broker in 2008, I decided to leave my current position in 2019 and joined Westworth Financial, bringing 16 years of experience in the housing and financial market. I'm able to analyze my clients to help determine their wants and needs. My own personal experience in the real estate market and construction market allows me to provide my clients with practical advice as to their needs and am able to secure them the proper and adequate finances. I'm able to assist in securing a mortgage for first-time buyers, home builders, or individuals who wish to refinance their current properties.
Hello, my name is Paul Aulakh, Mortgage Advisor with Westworth Financial. For as long as I can remember I've been involved in real estate, whether it be building and selling homes or buying as investment properties; making me very familiar with mortgages from the consumer side. Now I take that experience and guide my clients through a seamless and efficient process for their financing needs.
Prior to my Mortgage Career, I was in Operations for the previous decade. Graduating from BCIT in International Business in the early 2000's, I joined a local Materials Handling company and worked my way up to manage one of their divisions. However, real estate continued to be a significant part of my life. When one of my business partners suggested that I should get my Mortgage Broker's License (while juggling roles as a Builder/Developer, full-time Operation Manager, husband, and new father) I somehow found time to not only accomplish this objective, but excel at it. By combining my entrepreneurial spirit, no-nonsense approach to finance, lifelong passion for real estate development, and a deep connection to the community, I was able to see the big picture and communicate the true value of my clients' assets and earning potential to banks and credit unions so I could secure the best possible terms for their financing needs. I see tremendous potential for Westworth to connect, secure and grow along with members of the community—particularly families with diverse real estate assets and revenue streams who can benefit from guidance on how to structure their financial matters to maximize growth.
As driven and business-oriented as I am, I place an emphasis on balancing my career and personal life. When I'm not in the office, you can expect to find me enjoying the beautiful outdoors, whether it be snowboarding, hiking, golf, or simply spending time with my loved ones. With a passion for exploring different cultures, I am an avid traveler, who is often jet-setting around the world with my young family – all while documenting the adventures on social media.
Hi my name is Navraj, Mortgage Advisor with Westworth Financial. I help my clients reach their homeownership goals and build wealth through Real Estate with effective mortgage strategizing and planning. I make the mortgage process simple and transparent for my clients. Whether you are purchasing your first home, an investment property, consolidating debt, renovating your space, or simply looking for an expert opinion on your current situation – I'm here to serve you! I provide unbiased advice on the mortgage solution best suited for your immediate and long-term goals.
Focusing on the client journey and experience has been my passion for my entire career, this stems from my belief in the value of teamwork, communication and embracing a sense of community around me. Andy and the Westworth Financial team's shared enthusiasm in this mindset is what brought me to this high-performing team. I come to Westworth Financial with nearly a decade of mortgage and financial industry experience as a licensed Mortgage Broker in British Columbia.
 
I am a local from right here in the lower mainland, born in New Westminster and having lived in Vancouver and recently moved to Surrey with my wife and young daughter. I am bilingual; fluent in English and Punjabi and relish having that ability to help me connect to all my clients and across generations. I am a big believer in keeping moving and maintain a very active lifestyle usually through running, snowboarding, road cycling, swimming, hiking and ice hockey. I've been on skates since the age of 4 and enjoyed an amateur ice hockey career that now spans over 30 years and counting. Hobbies and interests aside, spending time with my family is where you're most likely to find me if it's not at the office!
 
Rupinder Jassal
Mortgage Advisor
With more than 15 years of dedicated experience in the real estate industry, I have successfully assisted numerous clients in achieving their dream of homeownership. As a seasoned Real Estate Mortgage Advisor, my expertise lies in simplifying the complex and ever-changing Canadian real estate market to guide clients through the mortgage acquisition process with confidence.
I have witnessed the market's evolution and gained an in-depth understanding of its intricacies. As a result, I am well-equipped to offer valuable insights and strategic advice to my clients. Whether they are first-time homebuyers or seasoned investors, I believe in empowering them with the knowledge needed to make informed decisions about their mortgage requirements.
Joining the esteemed team at Westworth Financials has been a gratifying choice for me. Our organization prides itself on its commitment to outstanding customer service, putting the needs and preferences of our clients at the forefront of our efforts. With a diverse team of experts, we combine our individual strengths to provide comprehensive support to our clients throughout the mortgage process.
Associations
We pride ourselves with all our partners' and network. Without these associations, we would not be able to help your mortgage financing needs:
BCFSA- BC Financial Services Authority
UBC Sauder School Of Business
CMBABC- Canadian Mortgage Brokers Association of BC
Verico Paragon Mortgage Inc
Tango Financial Inc
Snap NOA (Cra Authorized)
Brokers Who Care
Our Lenders
The key to success is building strong relationships which over the last decade we have built and nurtured with over 50 lenders. This gives us access to many services and products not offered to other brokers. Let's figure out which one has the best solutions for you.
View our lenders
Aldergrove Credit Union
ATB Financial
Attain Prime
AVEO by CMLS
B2B Bank
BlueShore Financial
BMO Bank of Montreal
Bridgewater Bank
Canadian Western (CWB)
CIBC
CMLS Financial
Coast Capital Savings CU
Coastal Community CU
Community Savings CU
CWB Optimum Mortgage
Desjardins
Envision Financial
Equitable Bank
First CU
First National
G&F Financial Group
GVC Credit Union
Haventree Bank
Home Trust Company
HomEquity Bank (CHIP)
HSBC
ICICI Bank of Canada
Interior Savings CU
Island Savings
Khalsa CU
Kootenay Savings CU
Lendwise Mortgages
Manulife Bank of Canada
Marathon Mortgage Corp.
MCAP
Merix Financial
National Bank
Northern Savings CU
Optimum Mortgage- CWB
Peoples Trust Company
Private Lenders
Prospera Credit Union
Radius Financial Inc.
RBC – Royal Bank of Canada
RMG Mortgages
ScotiaBank
Sharon's Credit Union
Shinhan Bank
Street Capital
TD Canada Trust
Valley First CU
VanCity
Westminster Savings CU